Today I am going to bring you the Five Best ORGANIC Teas for your Health and Wellness from
ART OF TEA.
What is Good for Health?
Tea is good for you
Tea is my best friend and it can be yours too.
It has great benefits for our health and well being.
It is calorie-free
Rich in antioxidants
Help losing weight
Reducing Stress
Lowering the risk of heart disease
Lowering the risk of stroke
It also makes your taste buds happy (well all except Green Tea)
As well as your taste buds feeling happy, having a cup of tea when you get home from a busy day really does help the stress from your day fade away and rejuvenate you for the evening.
I can hear you thinking, but there are thousands of teas in the world, how do you find just 5 of the Best Tea for your Health?
Well, there are a certain few teas that really are packed with amazing goodness.
Today I will be sharing Tea from Art of Tea.
I hope you enjoy reading this WITH a cup of tea.
Before you start reading
I invite you to watch this video on why Tea is good for Health.
Steve Schwartz the CEO of Art of Tea.
1. Best Green Tea for Weight Loss
Like I mentioned before, most teas taste yummy…..but Green Tea is not very delicious.
However, studies are now saying that Green Tea is great for helping with weight loss, reducing risk of heart disease, stroke and cancer.
Try replacing a drink during the day with Green Tea.
Art of Tea has Green Pomegranate – Award Winning tea which uses organic raspberries and pomegranate to help with the taste of Green Tea and also gives your body an extra clean inside.
Click Here for Green Tea Products
2. Matcha Green Tea
Matcha Tea has a lovely flavour and a creamy texture.
Did you know?
Matcha Green Tea has more polyphenols, flavonoids, catechins and amino acids than Green Tea!
It has a long history dating back to China during the Song Dynasty (960 – 1279 C.E.).
Along with a rich history Matcha also comes with traditions, rituals and culture.
Chinese Zen Buddhist could sense the benefits of Matcha Tea.
Drinking it, brought them clarity, mental focus and calm.
It became an important part of their meditation.
Samurai Warriors in Japan believed in the power of Matcha and would drink it before every fight to improve energy and focus.
Modern research agrees that Matcha has a unique way of increasing energy without causing anxiety levels to rise.
Traditionally Matcha is brewed and presented in a ceremony called chanoyu (茶の湯) and has a unique set of rituals that are completed when preparing it,
A process that to an outsider looks simple but it is actually a process of precise details that takes nearly Ten years for a master to learn.
The ceremony places a strong focus on spirituality, serenity and silence.
A traditional Japanese tea ceremony has four principles: harmony (和), respect (敬), purity (清), and tranquillity (寂).
I recommend you try Art of Tea and their organic Matchasticks for optimum health benefits.
Art of Tea's Matchasticks will provide you with high-quality matcha with every cup.
You can enjoy it brewed hot or cold.  You can get tips for preparing Matcha in the traditional way at Art of Tea
Click Here for Art of Tea Matcha Products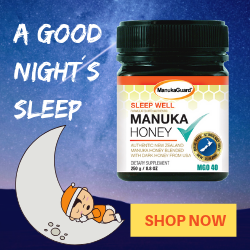 3. White Tea
White tea is comprised of new, young tea leaves and buds from the camellia Sinensis plant and is only harvested for a few weeks each spring in the northern district of Fujian, China.
The leaves are generally picked in mid-March to early April and only on days when it is not rainy or humid.
Just like champagne, white tea can only be called "white tea" if it comes from the Fujian province.
White tea gets its name from a silvery type down that covers the leaves and unopened buds, known as "Hao."
White Tea has been suggested by researchers to be able to lower the risk of cancer due to its antioxidant profile.
White tea also has higher levels of polyphenols than Green Tea.
It has some unique health benefits including keeping your teeth white and gums healthy.
At Art of Tea, you can try their Organic Silver Needle Tea.
Organic and Specialty Loose Leaf Teas, Bagged Teas, Iced Teas and Teaware.
My recommendations
Single Source – Silver Needle, White Peony
Blends – Summer Rain, Amore, White Winter Chai (Seasonal)
Iced – White Acai, White Goji Blossom, White Coconut Creme
Click here for White Tea from Art of Tea.
4. Oolong Tea
Did you know Oolong is also called the "Taiwanese woman's secret to weight loss?"
Now there are so many Oolong Tea out there it would take a long time to tell you about them all.
Oolong Tea is a great tea for drinking after a meal as with the hot water, tannins and caffeine, it will help your food digest, coat your digestive tract and stimulate your digestive system. (Healthy digestion supports weight loss)
At Art of Tea, they won the Best Flavoured Oolong award at the World Tea Expo with their tea Mandarin Silk.
It is a calming blend of lemon myrtle, marigolds and vanilla.
You can also get Oolong as an Iced Tea.
My Oolong Tea Recommendation from Art of Tea
Single Source – 99% Oxidized Purple Oolong, Bao Zhong High-Grade Pouchong, Big Red Robe, Champagne Formosa, Iron Goddess of Mercy, Jasmine Ancient Beauty, Orchid Oolong
Blends – Brewed Awakening, Mandarin Silk, Plum Oolong, Peach Oolong
Iced – Orchid Oolong, Peach Oolong
Click Oolong Tea to get yours from Art of Tea.
5. Pu-erh Tea (Black Tea)
In our western world, we are slowly being introduced to this tea, but in other parts of the world, it is a very valuable commodity.
Pu-erh is made from ancient trees called Dayeh, these trees are between 500 and 1000 yeard old. (I can understand it's value now)
The history of Pu-erh is traced back to 25-220 AD.
Studies have shown that Pu-erh can help to lower cholesterol in our bodies!
Art of Tea has a tea which blends Organic Pu-erh tea with a sweet woodsy aroma and mild earthy finish it is called Naked Pu-erh Tea.
Get some Teaware at Art of Tea for drinking your beautiful selection.
My recommendations from Art of Tea
Single Source – Immortal Nectar, Naked Pu-erh, Pu-erh Tuo Cha
Blends – Coconut Cacao Pu-erh
Get your Tea Sampler Packs now.
I do hope you give these teas at Art of Tea a try and enjoy the beautiful tastes and the health benefits that come with drinking them.
This video is from the CEO of Art of Tea it is a great watch to get the real value of Tea.
Drink tea and be well
We would love to hear of your experiences with Art of Tea or of you would like to comment please do below.
Or contact us by email daisyk78@ourworldmotherearth.com
Disclosure Keep in mind that we may receive commissions when you click our links and make purchases. However, these are only products that we believe support our philosophy, any money we receive is donated to organisations that work to protect our Earth. We try our best to keep things fair and balanced, in order to help you make the best choice for you.